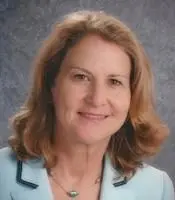 I am a Licensed Educational Psychologist with over thirty years experience working in Bay Area school districts, in both urban and suburban settings. I have worked extensively with children who have learning disabilities, attention deficit disorder, developmental delays, school phobia, social difficulties, and autism spectrum disorders. Through formal and informal evaluation, I have helped many children to do better in school and feel better about themselves. I have worked with early intervention programs for children with a range of difficulties and opened the Center for Early Intervention of Autism in San Ramon Valley Unified School District which provides discrete trial skills for children as young as 18 months.
In addition to my work as a psychologist, I have worked as an Elementary School Principal and Special Education administrator. This experience has broadened my understanding of services available to students and taught me the best ways to access services in the classroom and across the school setting.
I live in El Cerrito with my husband and our beloved yellow labrador retriever. I have two sons who grew up in the Bay Area.


My Education
University of California, Berkeley, Masters, Educational Psychology
Duke University, BA, Psychology
University of Edinburgh, Developmental Psycholinguistics

Licenses and Accreditation
Board of Behavior Sciences, Educational Psychologist License #2253
St. Mary's College Administrative Credential